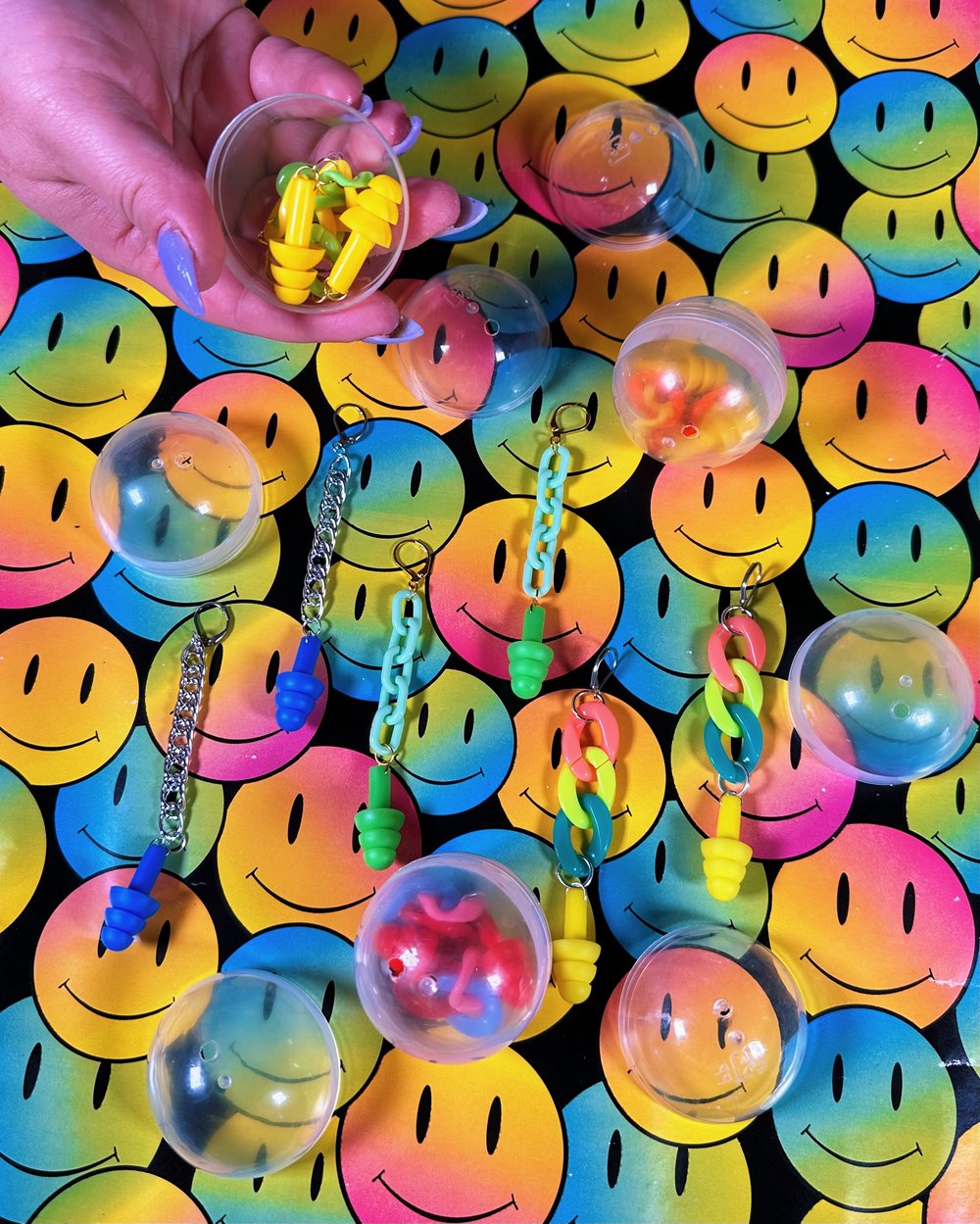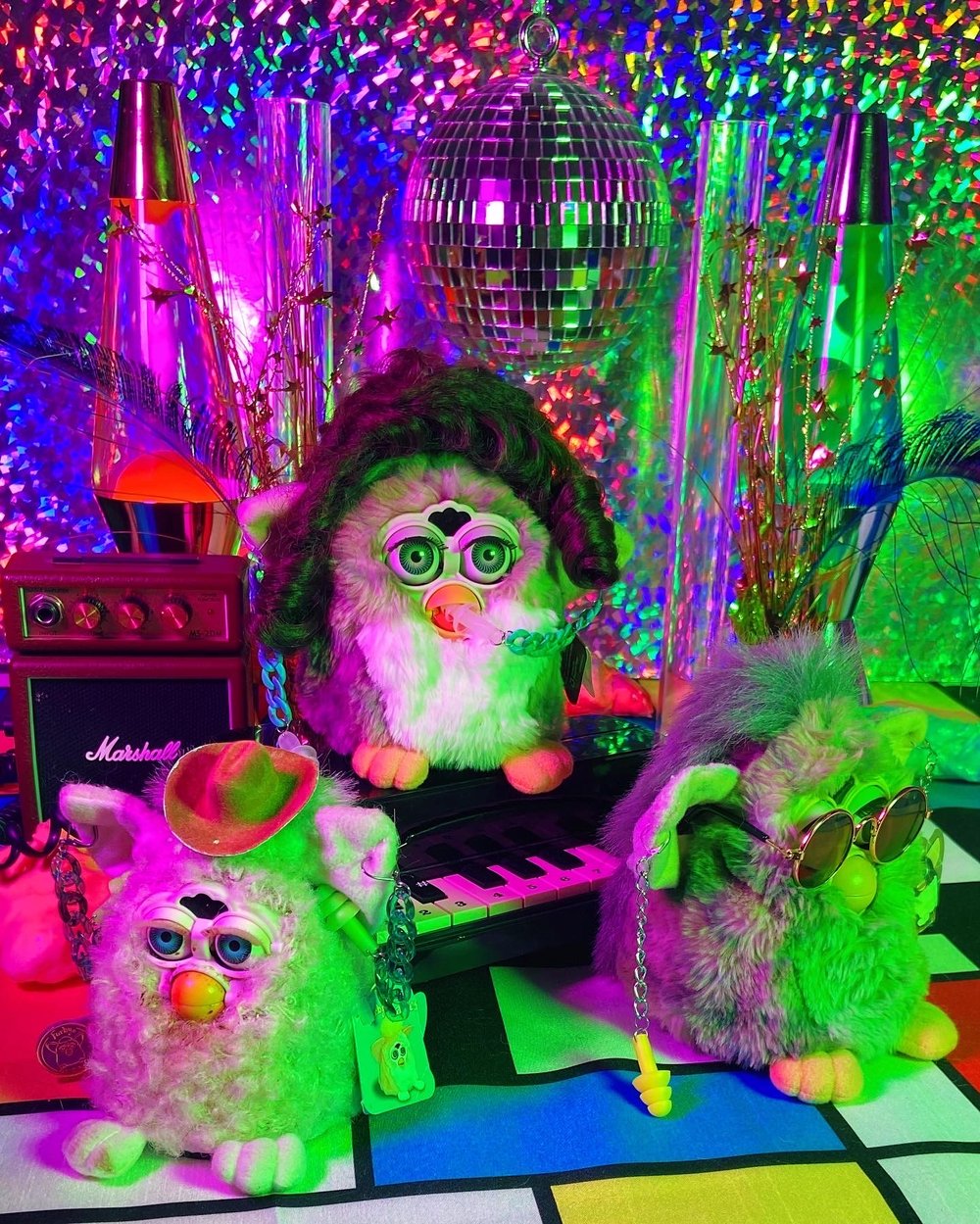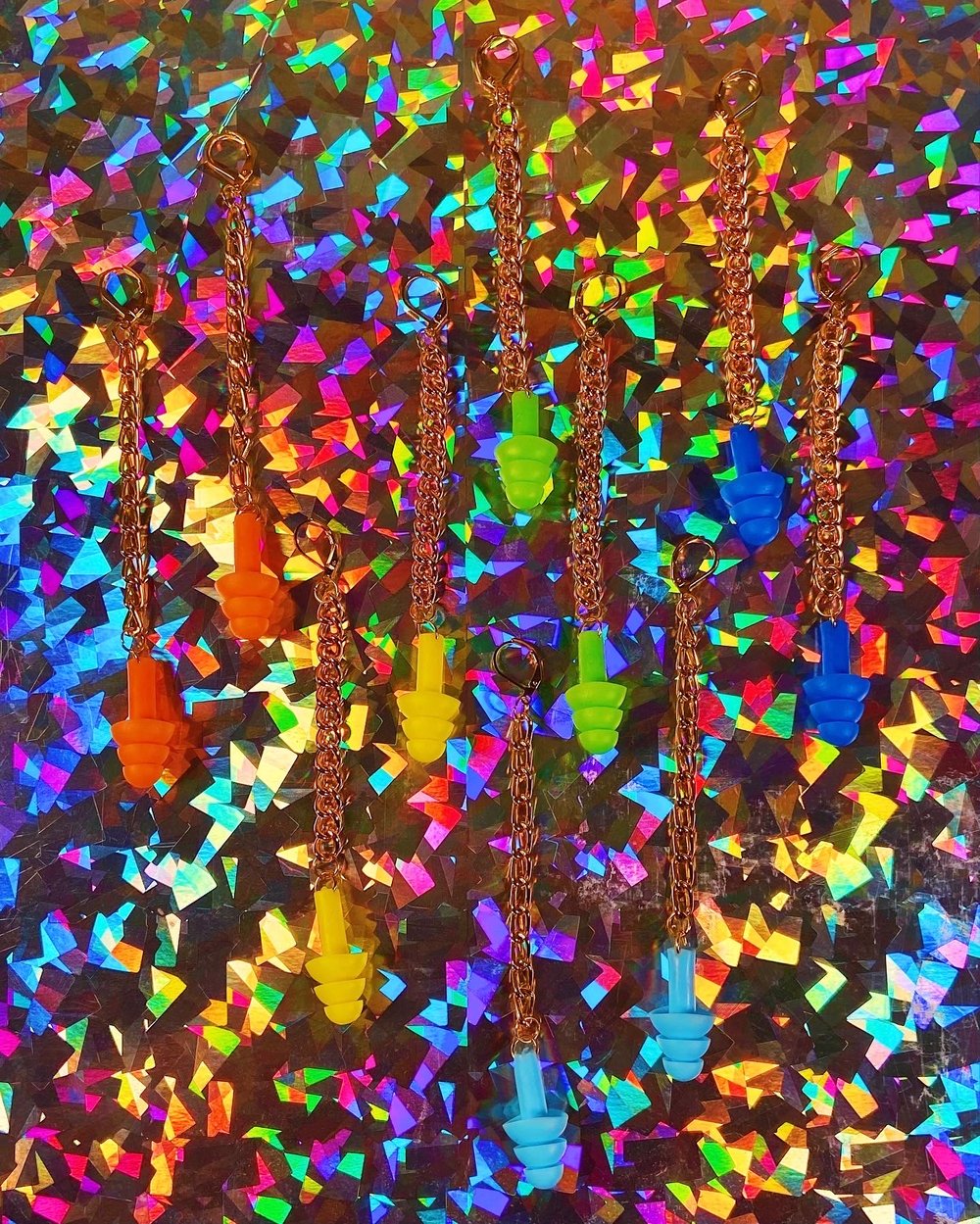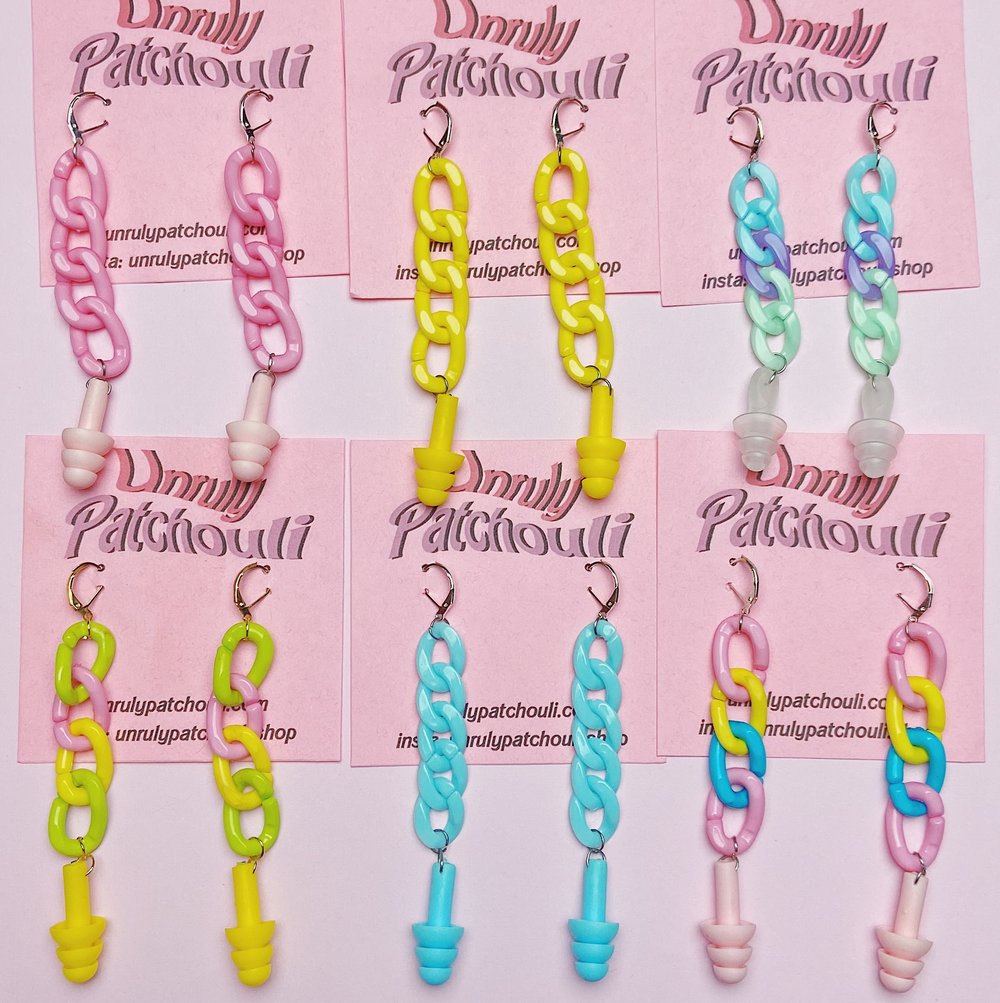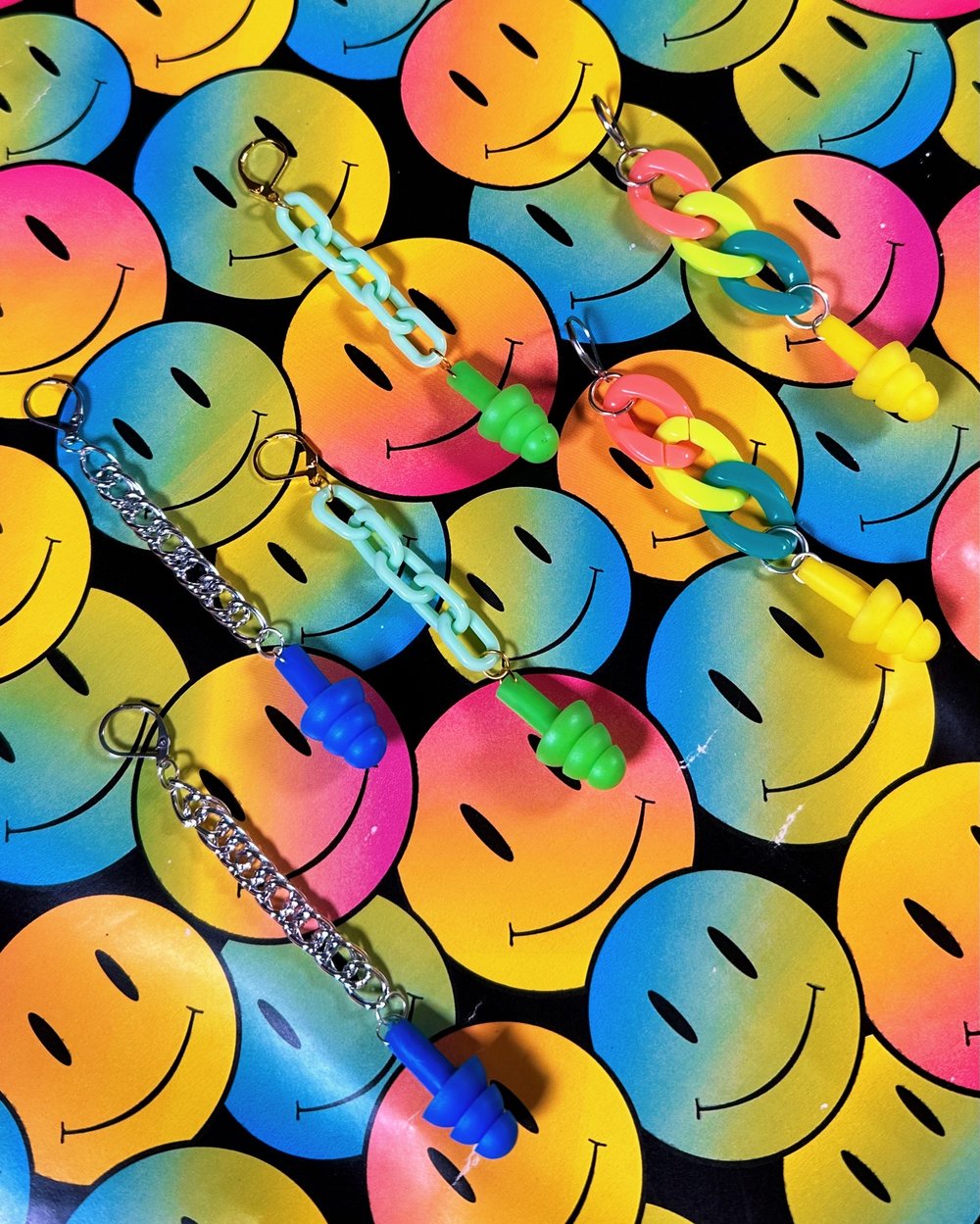 Mystery Earplug Earrings! Choose from 3 vibes:
HEAVY METAL: Perfect for punk shows and head bangers. Pick gold or silver chain with mystery colored earplugs. Ex. Silver chain with blue earplug.
MONOCHROME: Add a pop of color to your otherwise head to toe all black club fit. Yes we see you. Mystery solid colored chunky acrylic chain with matching earplugs. Ex. Solid green chain with green plugs.
TECHNOCOLOR: For the girls and gays on their 3rd all nighter caught in the same rainbow fur coat they've been in since Friday. These ones will match anything and everything (as long it's colorful!) A true mystery of mix and match colors! Ex. Pink, yellow, and teal chunky acrylic chain with yellow earplugs.
Side note: If you'd like a specific color please leave a note at check out and I'll do my best to accommodate!
The perfect way to quickly dampen sound in an overwhelming place and protect your hearing on the dance floor.
Useful, accessible, stylish, sound protection.
Studies show that young people who frequently attend concerts and clubs show early signs of hearing damage. It's important to take care of your ears before they become damaged.
Earrings have a lever back hook for heavy moving and shaking. Silicone three tiered earplug fits all ears. Earring measures 11cm from tip of plug to top of hook.